Our Team
"Someone is sitting in the shade today because
someone planted a tree a long time ago"
- Warren Buffet
Our Team
Darwyn Sprik, LUTCF®, CLTC
Founder & Financial Advisor
Darwyn Sprik, founder of Sprik Financial Group, has been helping his clients in financial, business succession and estate planning since 2009. Through asking the right questions and getting to really know his clients, Darwyn is able to help his client crystalize their goals. Once the goals are clearly laid out, Darwyn is able to utilize some of the best resources in the industry to build a plan with his clients to obtain these important goals and give his client the peace of mind that is so often desired. Through these type of joint efforts, he is able to help his clients "Begin with the end in mind".
Darwyn has earned the Life Underwriter Training Council Fellow (LUTCF) and Certified Long-Term Care (CLTC) designations. He recognizes that learning is never complete and therefore is a student of his industry with ongoing seminars, continuing education and market research.
Darwyn is a volunteer for the Sioux Valley Huntington's Disease and he volunteers in the classroom for Junior Achievement to help educate kids on finance, business and entrepreneurship. Darwyn grew up in Platte, South Dakota and was involved in the family business Lumber Yard and construction business. Darwyn is married to his wife Andrea, they have lived in Sioux Falls since 1999 and have 2 children, Jenna and Jacob. His hobbies include traveling, pheasant hunting, but most of all is exploring a new golf course!
To learn more about my industry credentials click here.
Stacey Smidt
Registered Service Assistant
Stacey is a Registered Service Assistant and works with Darwyn as his Office Manager. She has been with New York Life since 2006 and started working with Darwyn in 2010. She has completed her Series 6 & 63 exams and continues her education with yearly classes. Stacey often works directly with clients to ensure that their experience with Sprik Financial Group is an exceptional one. Stacey not only provides service to our clients, but she also completes and reviews all paperwork, forms and applications and works with our underwriters to ensure a quick turn-around time. She assists Darwyn in scheduling appointments and tends to policy service to make sure all requests are completed. Stacey received her Associates Degrees in Marketing and Business Administration from Southeast Technical Institute in 2007.
She resides in Luverne, MN with her husband Jordan where they own Big Top Tent Rentals. They have two daughters, Belle and Baylee. When outside the office, she enjoys spending time with her family and friends, teaching dance classes, baking and volunteering at her church and with her local Girl Scout Troop.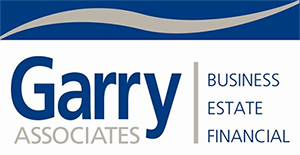 Sprik Financial Group is proud to office with the members of Garry Associates. This alliance allows us to provide our clients with the best possible ideas, strategies, communication and service.
Kevin Garry
Kevin Garry joined Garry Associates right out of college in 1985. Kevin graduated from the University of South Dakota School of Business and served six years as a non-commissioned officer in the South Dakota National Guard's 147th Field Artillery. Kevin works both in the Sioux Falls and Salem offices.
Kevin has attained his Chartered Life Underwriter (CLU) and Chartered Financial Consultant (ChFC) designations. He prides himself in doing complete financial and estate planning and his process takes his clients through all of the necessary areas of planning that need to be addressed. Whether it is retirement planning, or making sure that family members are provided for in the event of an unexpected death of one of the providers, Kevin looks at all of the opportunities and potential pitfalls in his clients finances.
Kevin states, "There are so many people walking the walk in their planning situation but they are not sure where the sidewalk will take them". Kevin and his team have planning modules that will tell you where your current and or future financial plans will take you.
Being a part of the community has been very important to Kevin and all members of Garry Associates. Kevin has been involved with the Sioux Empire United Way, Sioux Falls Catholic School boards, Sioux Falls Arena and Convention Center Advisory Board, REACH Foundation and St. Katharine Drexel Parish just to name a few. "Dad told us kids years ago that we must give back to the communities that we live and work in."
Kevin is married to Melissa who is a nurse at one of the local hospitals. Kevin's oldest son Tyler has been an associate with Garry Associates for the last few years. Kevin says, "It is wonderful having your son follow in your footsteps with his professional career." Kevin and Melissa's daughter Mahli also lives in Sioux Falls and teaches at Tea High School.
Tyler Garry
Tyler graduated from Gustavus Adolphus College with a Bachelor of Arts degree in Financial Economics in 2007. After college, Tyler worked in real estate in Minneapolis before he moved back to Sioux Falls in 2010 to join Garry Associates.
Tyler works with families and businesses to complete their personal financial and business planning. Tyler states, "My mission is to create an individualized plan to help accomplish YOUR goals." Tyler helps families with opportunities available or avoids potential hazards that will benefit them. Whether that's retirement planning, setting up your children's college accounts, or putting money away for a rainy day. As long as it fits into your plan, he'll do what's best for you.
Tyler is married to Katie, who is an interventional radiologist nurse at Sanford Health. Tyler works in the Sioux Falls office with his father Kevin. Tyler says, "working with my family is a unique experience that provides many beneficial experiences and provides continuity for our clients in the financial planning process."
Tara Lien
Tara joined Garry Associates, LLP in August 2001. As Office Manager and Registered Service Assistant.
Tara attended Interstate Business College and Moorhead State University with study emphasis in business. Her credentials include being a licensed agent and maintaining the securities registration of Series 6 & 63 along with 20 years experience in the banking, trust and financial/estate planning area
Tara enjoys spending time with her husband, Howie, and their two boys. Her interests include following her son's baseball team and spending time outdoors.
Garry Associates, LLP: 7521 S. Louise Avenue, Suite 100, Sioux Falls, SD 57108; 605-332-5900
Kevin Garry (CA Insurance Lic. #OH65010) and Tyler Garry (CA Insurance Lic. #0K11742) are agents collectively licensed to sell insurance through New York Life and other various independent unaffiliated insurance companies in the states of SD, IA, NE, MN, and CA. No insurance business may be conducted outside these states. Kevin Garry (CA Insurance Lic. #OH65010) and Tyler Garry (CA Insurance Lic. #0K11742) are collectively Registered Representatives of and offers securities products & services through NYLIFE Securities LLC, Member FINRA/SIPC, A Licensed Insurance Agency. In this regard, this communication is strictly intended for individuals residing in the states of AZ, CA, CT, FL, MA, ME, NH, NY, RI, SC. No offers may be made or accepted from any resident outside the specific states referenced. Kevin Garry (CA Insurance Lic. #OH65010) is registered as investment advisor representatives with Eagle Strategies LLC, A Registered Investment Adviser, offering investment advisory services in the states of SD, AZ, CA, CO, GA, IA, MN, ND, and NE. As such, these services are strictly intended for individuals residing in the specific states referenced. Neither New York Life Insurance Company, nor its agents or affiliates, or Garry Associates nor its employees or agents, provide tax, legal, or accounting advice. Please consult your own tax, legal, or accounting professional before making any decisions. Garry Associates is not owned or operated by NYLIFE Securities LLC or its affiliates, or Sprik Financial Group